Your Guide to Getting Care
Do you need to see a doctor or get medical tests, but are not sure where to start? Take a deep breath and keep reading. We know that health insurance can be confusing. That's why Horizon BCBSNJ gives you the tools and information you need to help you get access to quality care, understand your benefits and keep your out-of-pocket costs low.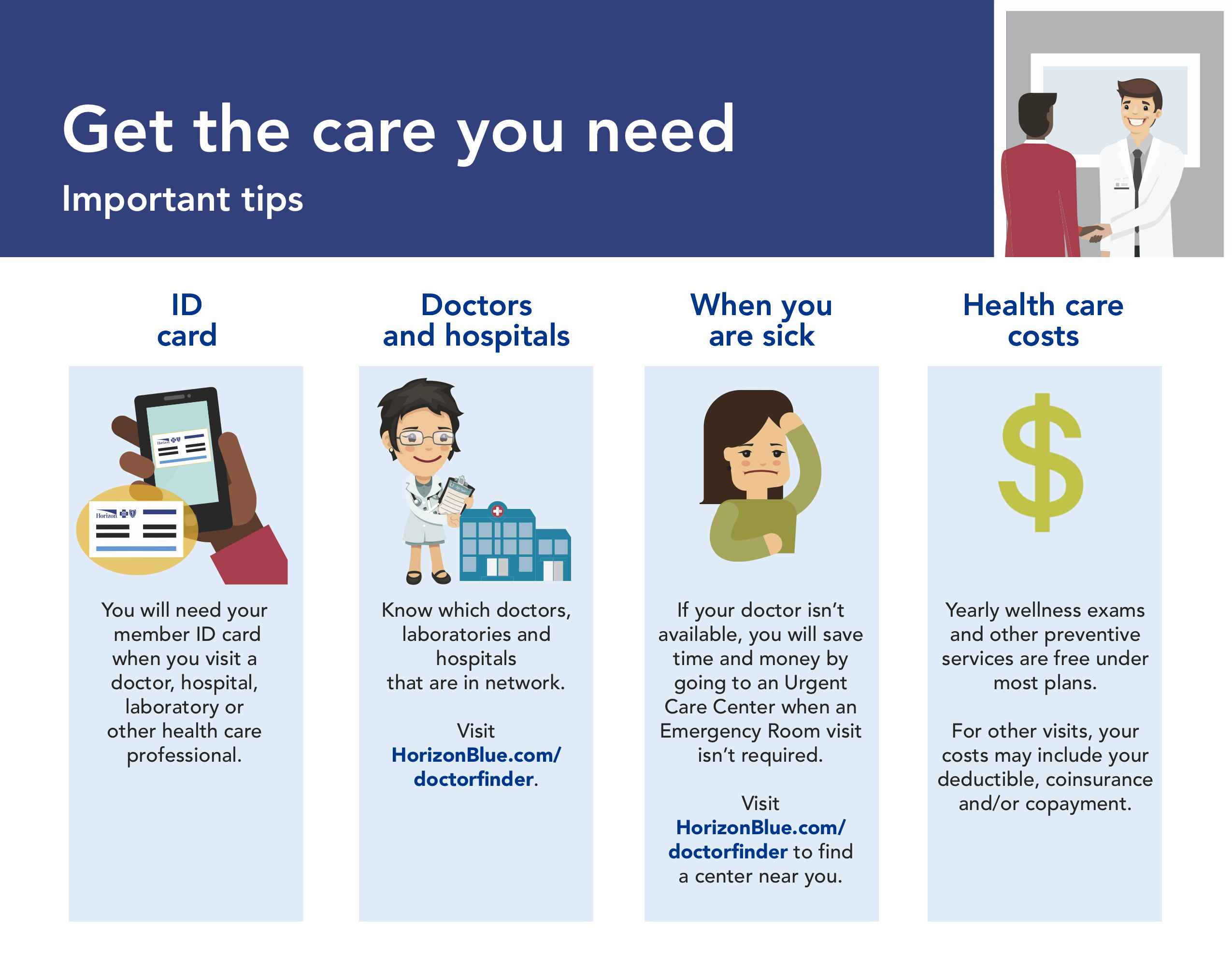 ---
Before you get care, check to see what your plan covers and if you need a referral from your doctor or prior authorization from Horizon BCBSNJ.
Your member ID card is your key to getting access to quality health care through Horizon BCBSNJ's networks of doctors and hospitals.
Horizon BCBSNJ encourages you to use participating doctors, laboratories and hospitals, and choose the right place to get care, so you can save money and time.
Before you get care, make sure you have everything you need so that you can make the most of your visit.
Know what to expect after you get care.