Peer Support Program
If you are struggling with stress, anxiety, depression or substance use, Horizon Behavioral Health's expanded peer support program may be able to help.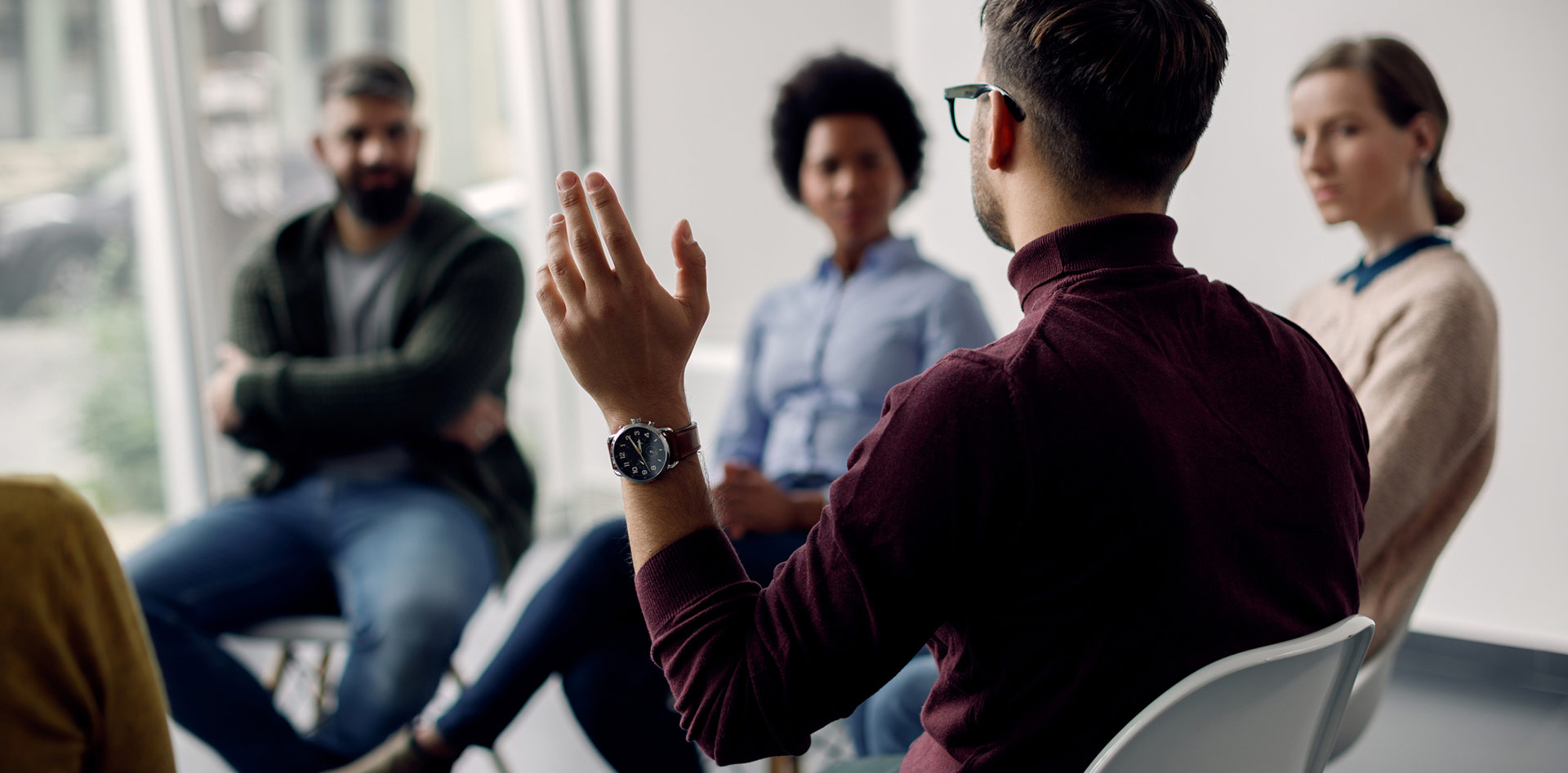 Peer support is non-clinical help given by trained professionals who are supervised by licensed clinicians and is shown to be effective at aiding members in their recovery from a wide range of conditions, including mental health conditions and Substance Use Disorders (SUD).
You may feel more engaged and comfortable with support from a peer. Peers can connect with you in a different way than a counselor or therapist. Peer support professionals have their own recovery experiences and can act as positive role models for recovery. They can help you strengthen your recovery and wellness skills and connect you with treatment and other resources. Most important, they will listen to and relate with you as you work toward your own recovery.
Commercial Fully Insured and State Health Benefit Program/School Employees' Health Benefits Program (SHBP/SEHBP) members are eligible for the peer support program.
Eligible members can call a provider directly or may be referred by a Horizon Case Manager, someone from Horizon's clinical or behavioral health teams, or a hospital's emergency room (ER) staff.
Peer Support Programs for Teens and Young Adults (Ages 13-25)
Provides daily coaching via text messaging for members who want to talk, judgment-free.
Members get the personal coaching team that will support them every day.
Coaches support members with managing stress, anxiety and the challenges of life.
Members must have a cell phone with SMS text service.
To enroll, text hello to 886-886. When asked for a referral code, use Horizon.
Call‪ 862-200-7397‬‬
Peer Support Programs for Adults (Ages 18+)
Offers peer support for adults with SUDs only.
Referrals accepted from any hospital, emergency department, SUD facility, community- based agency or primary-care setting.
Members can also self-refer to the program.
Call 1-848-303-0244 or email Jennifer.Luyster@rwjbh.org, Monday through Friday,
8 a.m. to 4 p.m. or 1-848-303-0008 on weekends and evenings.
Offers in-person and virtual peer support for adults with any mental health concerns, from anxiety and depression to serious mental illness, and includes those with co-occurring mental illness and SUDs.
Members can contact the agency directly for services.
Referrals are accepted from any source.
Call 1-973-571-4100, ext. 722.
Peer Support Makes a Difference
Peer support has helped address the growing demand for behavioral health services during the COVID-19 public health emergency. Peer support can help you:
Feel less shame or stigma over mental health and/or SUD conditions
Develop a personal support system
Feel more connected to therapy
Improve relationships with your family and community
Improve your social functioning and social connections
Increase your quality of life