How To Choose a Mental Health Professional
Mental health professionals provide many types of treatment. Here's how to find one that meets your needs.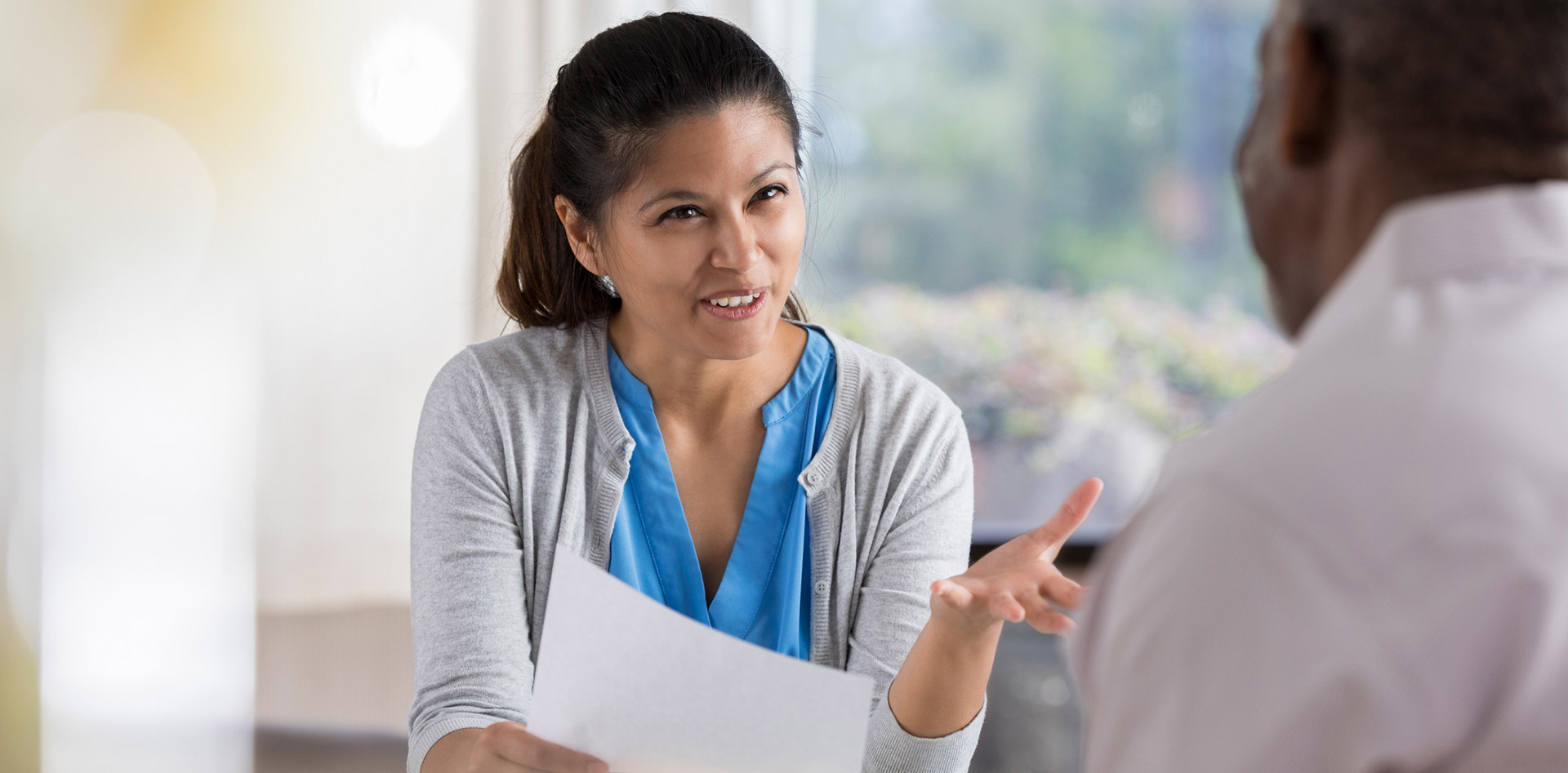 If you've never seen a mental health professional before, you may not know which type can help you reach your goals. The area of mental health is wide. It includes psychiatric treatment as well as personal, marriage and family counseling. The good news is that there are many different professionals who can support you. For example, social workers, counselors, psychologists, and psychiatrists all provide mental health care services.
"Behavioral health" is a broader term you'll also see. That refers to mental health as well as areas of Substance Use Disorder treatment and Applied Behavioral Analysis (ABA) for children diagnosed with Autism Spectrum Disorder.
First Steps for Choosing a Mental Health Professional
Consider:
Your specific situation or condition. A mental health professional with a specialized focus may best suit your needs. For example, if you're having marital problems, you might seek a licensed marriage and family therapist.
 
Whether you need medicine, counseling or both. Some mental health professionals, such as psychiatrists and psychiatric nurse practitioners, can prescribe and manage medicine. Other professionals will solely provide counseling. For instance, clinical social workers, therapists and psychologists.
 
Office hours and length of sessions. Choose a professional with hours that work for your schedule.
 
Location. If treatment requires regular visits, search for a professional who's easy to get to. Many providers offer virtual sessions for added convenience.
 
Cost. You'll pay less out of your pocket for care from an in-network professional than one who's out-of-network.
 
Rapport. To build a good relationship and get the most from your treatment, finding the right match is key. If you don't feel a connection to one mental health professional, try another. This is an appropriate part of the process.
 
Experience. If you want to work with an experienced professional, consider someone who is licensed. Requirements vary, but a license generally requires a master's or doctoral degree in a mental health-related field. These professionals also complete many supervised clinical hours, and pass state and national licensing exams. As a result, licensed professionals often have more training and experience than non-licensed professionals.
Here are some of the different license abbreviations you'll see in our Find a Behavioral Health Provider tool:
APN: Advanced Practice Nurse
LCDAC: Licensed Clinical Drug and Alcohol Counselor
LMFT: Licensed Marriage and Family Therapist
LPC: Licensed Professional Counselor
MD: Medical Doctor (Psychiatrist)
PSYD: Doctor of Psychology (Psychologist)
Getting Started With a Mental Health Professional
It's important to find the right medical doctor. In the same way, it's crucial that we spend time seeking the right mental health professional. You can begin with one or both of these starting points:
After you first make contact with a mental health professional:
Start with a phone call.
Confirm that they're in-network.
Ask them how they usually work with clients.
Describe your reason for seeking treatment. Ask if they have experience with such issues.
Try to get a sense of whether you feel comfortable working with them.
Make an appointment for an initial visit.
Remember: support and treatment are available in many forms. The help you need is out there.