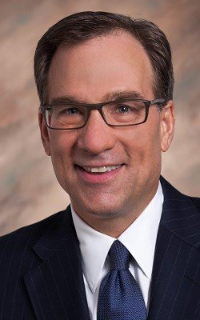 Christopher is Executive Vice President, Commercial Business, of Horizon Blue Cross Blue Shield of New Jersey.
As a key member of the Horizon BCBSNJ leadership team, Chris strives to bring Horizon BCBSNJ's mission to life by helping transform the health care delivery system so that it provides what employees and employers need most. To that end, he's committed to moving the company toward a value-based care model that delivers on Horizon BCBSNJ's triple aim to improve the quality of care, lower the total cost of care and enhance the member experience.
Chris leads the Commercial Business Unit, and has end-to-end responsibility and full accountability for P & L (profit and loss) performance related to the Commercial market segments which include more than 24,000 group businesses, 2.6 million members, $7 billion revenue, the State Health Benefits Program and the Federal Employee Program. He is responsible for brand management, advertising, marketing, product development, sales and client management, broker operations, specialty products and services, contracts and underwriting. Chris also leads the commercial Dental business and Horizon Casualty Services, Inc., an industry leader in providing administrative services to the workers' compensation and personal injury protection (PIP) business sectors.
Chris holds a BS degree in Business Administration and an MBA in Management from Wagner College. He serves as both a Board and Executive Committee member of the New Jersey State Chamber of Commerce. Chris also serves on the Board of Trustees and is also a Nominating and Development Committee member of the NJTV Board.